A STORY DRIVEN TACTICAL STEALTH GAME

In UnFound, take control of a lonely robot who goes against an army of bots and sparks an uprising of the clones against the system in a story driven world of gorgeous scenery and moody environments.

Every situation presents you with options. Choose your approach on how to bypass enemies and reprogram the other clones using a collection of stealth mechanics.

UnFound features classic stealth mechanics in a unique and modern format. Avoid getting spotted by the guards and use them to your advantage to navigate through the levels.
VISION CONE
Each enemy has a color-coded vision cone. You will use all your abilities to avoid getting spotted. Guards will notify the nearby guards and alarm the entire system against you!
MAP
Use the map to teleport to different checkpoints and reach previously blocked sections of the level.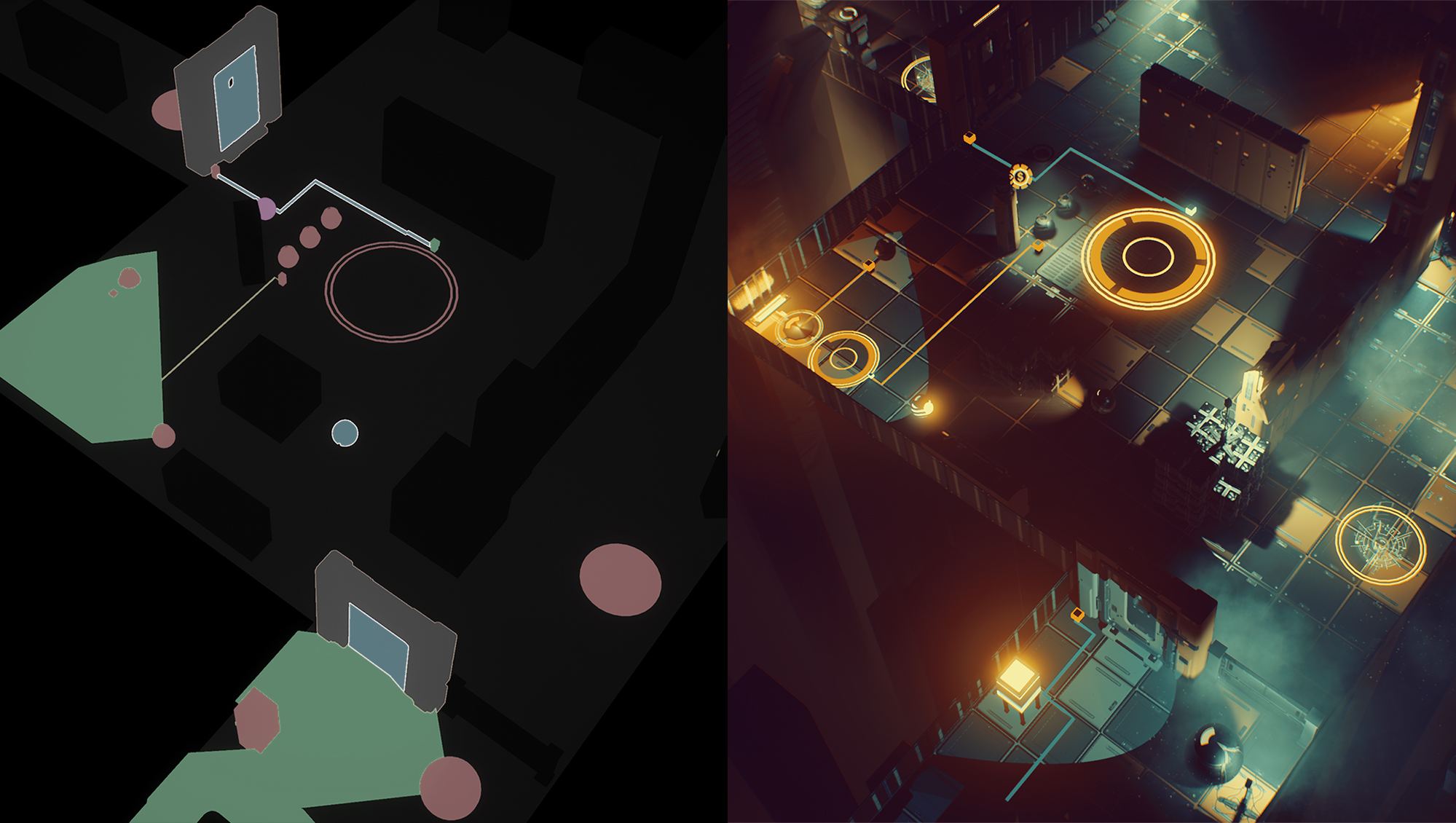 TACTICAL VIEW
You can switch to a clutter-free tactical view of the level where you can analyze the layout and make your next move more efficiently. This is an ability that you gain later in the game.
INVENTORY
You will pick up items and gain different abilities along the way. Each puzzle is carefully designed to work with a combination of these elements.